Welcome to Gold Coast Health & Chiropractic Group
Dr Andrew Rashleigh
Andrew Graduated with a Masters Degrees in 2007. He has since furthered his study in the areas of Perineural Injection Therapy, Dry Needling and Cold Laser Therapy. He is a therapist who focuses not only spinal issues but has a large emphasis on the overall musculoskeletal system.
"Having the different treatment modalities at the clinic allows us to have a larger scope of treatment options for patient that have issues with shoulders, knees, elbows, feet. Jaws etc".      "We treat all ages for an extensive range of different conditions".
Gold Coast Health & Chiropractic Group is a multi-modality clinic that specialises in affordable, achievable, and dynamic health care. We believe each individual has the inbuilt ability to be healthy and well. Our aim is to not only reduce pain and dysfunction present but also to prevent recurrence and chronic ill health.
We achieve this by using a combination of treatment modalities specific to you particular condition. We actively involving you in your own treatment and management of your condition. We strongly feel educating patients on how to repair, rebuild and retrain is an essential part of any treatment and management plan.
No pay up front treatment plans
Multiple treatment modalities/options
On the spot health fund rebates
Life shouldn't be a pain in the neck!
Don't let chronic back pain, neck pain, headaches or other ailments stop you from doing the things you love, with those you love.
Healthy, happy lifestyle…
Spinal misalignments can contribute to various issues that can affect your quality of life. Let us help you get that freedom of movement you deserve to enjoy life to the fullest!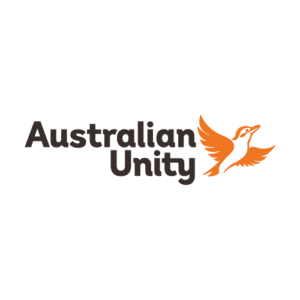 "Andrew is a genius!!! 5 star 10/10 service. Ive been seeing a chiropractor for over 20 years with constant neck problems causing headaches etc. ive started getting treated by Andrew recently He identified what i needed, and treated accordingly. He is the best in the business . Headaches and neck pain no longer present.I encourage all to stop wasting time anywhere else and book an appointment with him now.."
"My local to go, Chiropractor! Amanda is friendly, helpful and very organized & Andrew is super professional and can take the pain away from my shoulder and neck pain. I highly recommend this team of awesome."
"DR. Andrew is the best. Always feel great when I leave. Makes you feel comfortable and cares about your issues.
Address
109 Musgrave Avenue,
Southport  QLD  4215
Open Hours
Monday: 5.30AM – 5PM
Tuesday: 5.30AM – 5PM
Wednesday: 5.30AM – 12 NOON
Thursday: 5.30AM – 5PM
Friday: 5.30AM – 12 NOON
Saturday: 5.30AM – 10.30AM
(Hours may vary, please contact our office)